This Skincare Treatment Literally Suctions out all of the Blackheads from Your Pores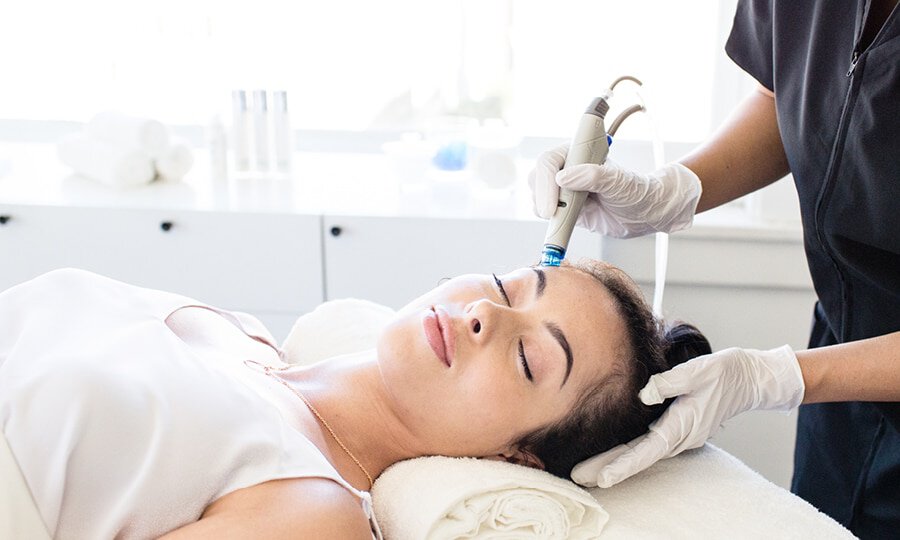 Do you feel like your skin is clogged, matte, and dry?  A HydraFacial® treatment may be just what you need. Summer is just around the corner, and a HydraFacial® is the perfect treatment to hydrate and cleanse your skin to achieve a healthy, beautiful glow.
Interested in a HydraFacial® treatment? Receive a FREE HydraFacial® at Rejuvenation Medical Aesthetics during our HydraFacial® Event on Thursday, April 11th from 4-8 PM. *$75 deposit required. This deposit will go towards any package you purchase the night of the event, otherwise it will be applied to your treatment that evening.
"HydraFacials are the perfect pre-event facial to give your skin that natural glow it deserves," exclaims our Aesthetician Lori Giampolo. "I love that it can improve the texture of your skin. HydraFacials are great for not only hydrating, but also for nourishing your skin on a cellular level.
"The HydraFacial uses advanced medical technology to cleanse, detoxify and nourish your skin from the inside out for instant results with no pain or downtime. This breakthrough medical grade treatment extracts oil and debris while simultaneously infusing potent antioxidants that hydrate and protect.
---
Rejuvenation Medical Aesthetics is now offering various boosters to add-on to your HydraFacial treatment to best fit your specific skin concerns:
Dermabuilder Booster
This booster is great for all ages. It helps minimize the appearance of fine lines and works to even out skin tone and texture. During your HydraFacial with the dermabuilder, you will experience a cleansing and purification, plus brightening and extractions. It also infuses peptides to give your skin an added boost with immediate visible tightening and plumping.

*Individual Results May Vary
Growth Factor Booster
"This HydraFacial booster will make your HydraFacial more effective by up to 30 percent," says Lori. This booster is great for all ages but especially for anti aging aspects, or mature skin.  "I love this because you get an immediate, long lasting result. It plumps, hydrates, and is perfect for a normal day or for an event," Lori Giampolo says. This growth factor booster uses the same technology used in burn and wound healing, which means it addresses skin roughness, texture, elasticity, and fine lines.

*Individual Results May Vary
ZO Skin Brightalive® Booster
This booster is clinically proven to help lessen the appearance of brown spot from the sun. It also contains vitamin C to give your skin added brightness. This does not irritate your skin and will leave you glowing!

*Individual Results May Vary
---
Call Rejuvenation Medical Aesthetics at (267) 759-6056 to reserve your time slot for our HydraFacial® Event on Thursday, April 11th from 1-8 PM.  We look forward to seeing you then!