The Importance of Wearing Sunscreen Everyday
As you probably have heard us tell you many, many times, wearing sunscreen is an ABSOLUTE MUST every.single.day.
Exposure to the sun, even in small doses, can cause permanent damage to your skin. After just fifteen minutes, your skin can start to become damaged from the sun.
If you take a look at this photo, it is an image of a truck driver published by the New England Journal of Medicine.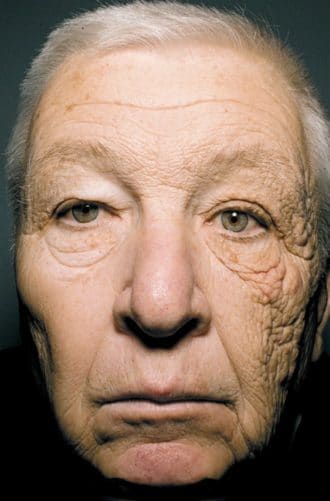 "The patient reported that he had driven a delivery truck for 28 years. Ultraviolet A (UVA) rays transmit through window glass, penetrating the epidermis and upper layers of dermis. Chronic UVA exposure can result in thickening of the epidermis and stratum corneum, as well as destruction of elastic fibers," stated in the article from the "New England Journal of Medicine."
It appears that the sun has damaged his skin on the side of his face that is nearest to the window while driving significantly more than the opposite side.
This is just one example of how damaging the sun can be to your skin and how important it is to protect it daily.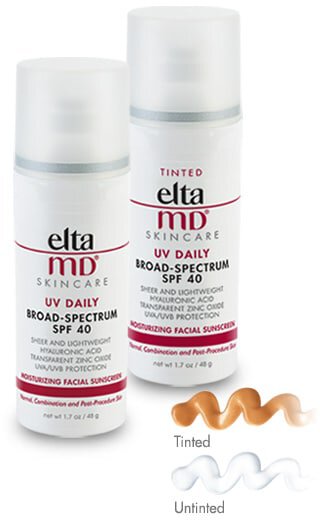 Not sure about how often to apply a sunscreen or what type to use?
You should apply it about 30 minutes before going outside. Use at LEAST a SPF 30 sunscreen, and don't forget to lather on areas like your ears, hands, and neck. Reapply all sunscreens, even waterproof, every two hours or less. Check the expiration date on your sunscreen, and if it's expired, toss it. We recommend using Elta MD Sunscreen for optimum protection on your face. You should apply a layer before your makeup every day. You may also apply ZO Ossential C-Bright Serum 10% Vitamin C for added antioxidants.
If you are outside between 10 a.m. and 2 p.m., try to stay under the shade since this is when the sun is the strongest. You can add extra protection by accessorizing with a wide-brimmed hat and sunglasses.
You should also check your skin for change in appearance of moles, and take note of new ones. Make sure you are checked once per year at a dermatologist.