Skincare: RMA's Favorite Products
Our skincare experts have recommended products for you, but now they are here to talk about what products they each use on themselves! We asked them if they had to just pick 1-2 products, what would they choose?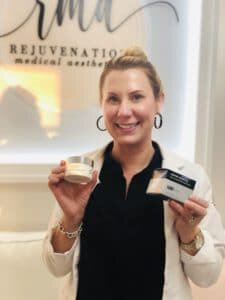 Tracy
PCA Blemish Control Bar & ZO Complexion Renewal Pads
Hmmmm…so many great products to choose from. It's a TIE between my everyday "go to" products. I'm obsessed with the squeaky clean feeling my PCA Blemish Control Bar gives me. It works perfectly with my Clairsonic cleansing brush.  My second "go to" is ZO Skin Health's Complexion Renewal Pads. These salicylic acid-driven pads keep my acne-prone skin clear and glowing. Both keep my skin hydrated but still keep oil and dirt at bay, leaving my pores cleaner and tighter. My blackhead-prone skin has definitely evolved! 
---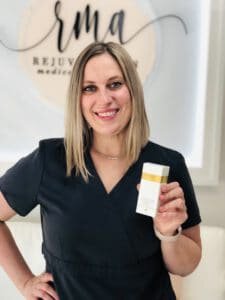 Bobbi
Obagi Vitamin-C
My favorite product is Obagi Vitamin-C. I love it because its great for reducing brown spots caused by sun damage. I like to use it for people with darker skin tones who aren't candidates for IPL treatments. I call it "laser in a bottle." It feels great, smells great, and is clarifying. Not all vitamin-c products are created equal, and this vitamin-c is my absolute favorite.  
---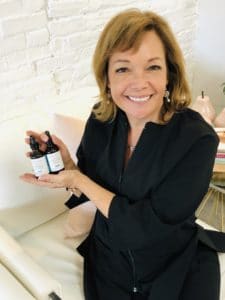 Lori
C + E Ferulic and Phloretin CF
I love these antioxidant serums. It improves the appearance of wrinkles fine lines and wrinkles, firms and brightens my skin!! It's the one product I suggest my clients use if they have to choose just one.
---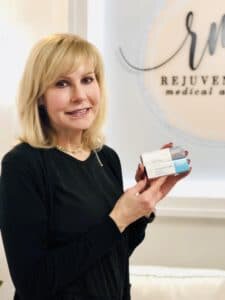 Charlot
Topical Vitamin A, Tretinion or Retinols  
My favorite is the use of topical Vitamin A, Tretinion or Retinols.
Vitamin A in skincare products work by normalizing skin function. One of many benefits is that it exfoliates the skin making it smoother and even toned. Stimulates collagen production which results in minimizing fine lines and wrinkles. It helps you to age more gracefully, have clearer skin and most importantly your skin is healthier as it ages.
---
If you would like to talk to one of our professionals about any of these products or others that may be right for you, call Rejuvenation Medical Aesthetics at (267) 759-6056