RMA Takes on Optimal Fitness in Newtown!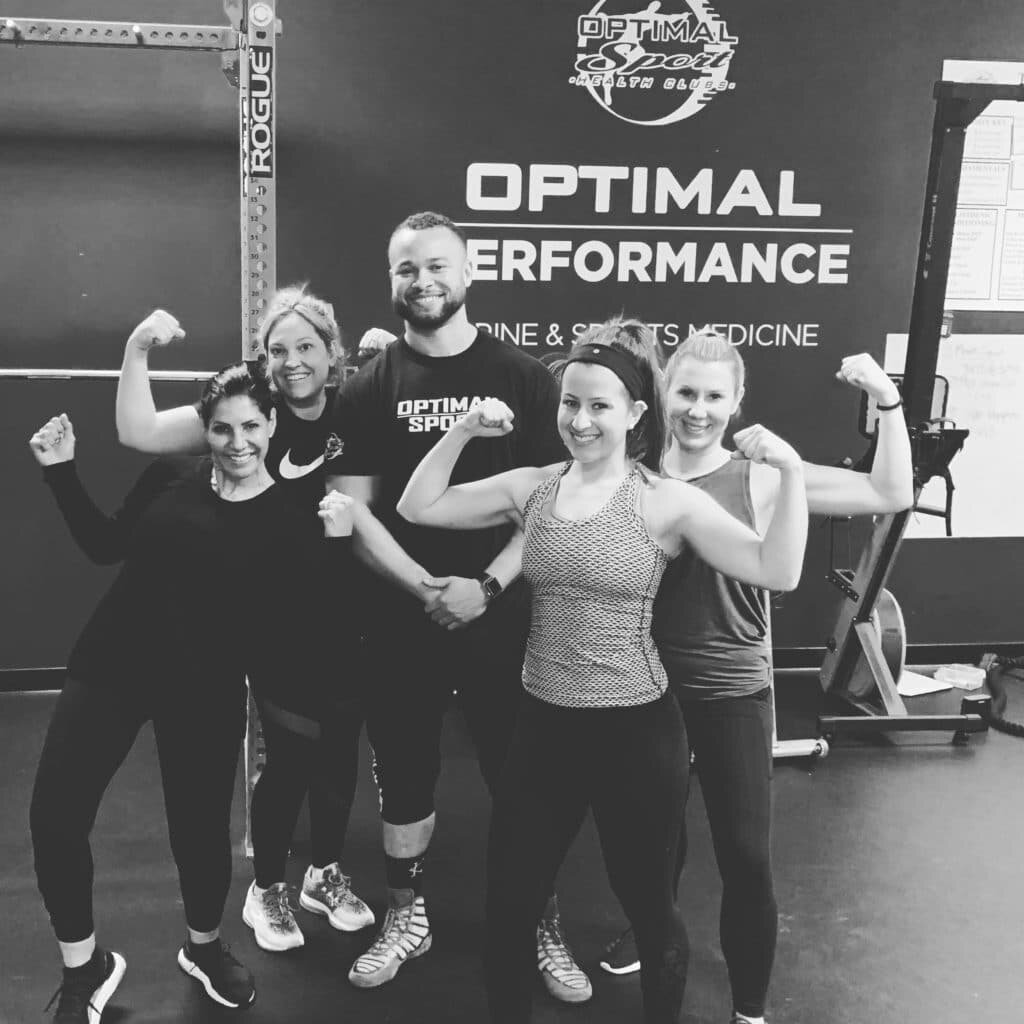 We met up with our community neighbor, Optimal Fitness, in Newtown, and took a group workout class! We trained with Chris Gilbert, head of Personal Training, and boy did he whip us into shape! It is safe to say we all had trouble climbing stairs for the next few days!
We did a group workout, but they also offer a variety of classes like Zumba, Yoga, HIIT, Pilates, Total Body Bootcamp, Spin, and more!
There are a variety of options for all fitness levels at Optimal Fitness. Listed below is more information on "The Optimal Workout."
The Optimal Workout
55 Minutes
Total Body Fitness
Strength / Cardio / Mobility
Barbells / Kettlebells / Calisthenics
"Over 8 years ago we launched our Optimal Workout program. Our goal was to create a group training program to serve the average person in our gym. We will take you from where you are, to your best self – in a challenging, group environment. Participants do not need any fitness experience or athletic background to begin the program," said Chris Gilbert.
The overall goals of this work out is to feel & move better, lose weight, tone up, increase strength, prevent injury and improve health.
Optimal fitness is currently offering two specials:
Student Special: $120 for the entire summer ($30 a month)
Stop by the gym or join online for one year with promo code 3MONTHS free and receive 3 Months Free!
OR if you are interested in trying a 7-day free trial at Optimal Fitness in Newtown, call (267) 759-6056 for more information.