Everything You Need to Know About IV Therapy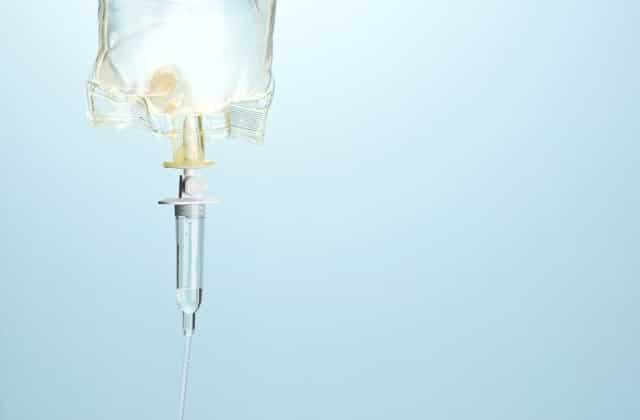 Rejuvenation Medical Aesthetics is thrilled to offer you our newest service, IV Hydration Therapy! RestoreIV will be administering our IV treatments and working out of our spa at RMA to deliver your the best possible integrated experience.
Getting to know Restore IV:
Restore IV is the first medical practice in Philadelphia to offer groundbreaking IV vitamin and nutrient therapy, RestoreIV is on the leading edge of integrative medicine, setting the standards and protocols for the use of IV Vitamin C, Magnesium, B Complex and other treatments to help patients achieve optimal health and performance.  These best-in-class IV vitamin and mineral therapies are created and administered by expert physicians and trained medical staff.
So, the IV Hydration Therapy experts at Restore IV have answered all of the questions you need to know before your first IV Hydration Therapy treatment.
What is IV Hydration Therapy?
IV Hydration Therapy is the process of delivering fluid, vitamins, minerals, and sometimes medication to the body directly via the bloodstream. This allows almost immediate absorption as the ingredients circulate through the entire body within minutes and provides hydration much faster than drinking fluids.
What types of infusions do you have?
On the first visit, we take a thorough medical history, discuss the client's health goals, evaluate any current symptoms, and then develop a customized IV treatment plan based on this information. In addition to dehydration, we treat colds and flu, gastrointestinal issues from the dreaded "stomach bug," headaches and migraines, chronic fatigue, muscle pain and fibromyalgia, hangovers, and vitamin deficiencies to name a few. Additionally, we work with weekend warriors and professional athletes alike to aid in faster recovery during training and competition.
Is IV Hydration Therapy safe?
Yes. With any infusion, there can be associated risks. But our comprehensive history, vitals taken at the time of visit, and the expertise of our physicians have allowed us to perform thousands of IVs with ensured safety. Additionally, all of the ingredients we use are professionally produced by FDA approved, licensed, and regulated facilities and are tracked with a National Drug Code.
Can I receive a custom infusion?
Absolutely! While every IV administered is customized based on the client's health history and treatment goals, we offer additional specialty lab testing that can pinpoint specific vitamin and mineral deficiencies, which can then be corrected via IV and oral supplementation.
When would be best for me to receive a treatment like this?  / How do I know if I need an IV Hydration Therapy treatment?
We believe that our clients know their bodies best and our "regulars" begin to know when they need an IV. In general, if a client is feeling fatigued, not sleeping well, having the early symptoms of a cold, or feels the onset of a headache or migraine, he or she would likely benefit from IV therapy.
Is this treatment good for athletes?
Athletes make up a large portion of our client population. We have treated many professional athletes during the heavy demands of the season, supported marathoners, triathletes, and endurance athletes before and after competition, and have provided faster recovery for those who have pushed their bodies to the limit.
Would this be something I should consider if I am hungover or sick?
For sure. Many of the symptoms of a hangover or other illnesses are a direct result of dehydration. While drinking water, sports drinks, and chicken noodle soup are helpful, they have to pass through the digestive tract for absorption, a process that takes many hours. Additionally, if an upset stomach, diarrhea, nausea, or vomiting are present, drinking and eating will almost always exacerbate these symptoms. IV Therapy bypasses the GI system, delivering hydration throughout the entire body in minutes. We can also provide pharmaceutical drugs that eliminate nausea and vomiting, reduce headaches and muscle pains, and quiet the body's inflammatory response. Most clients report a drastic reduction or even total elimination of symptoms by the end of the visit.
How often should I receive this treatment?
Whenever you feel like you need it! That said, we limit all clients to a maximum of one visit per 7-days, unless otherwise prescribed by our physicians. During cold and flu season, we generally recommend a visit as soon as you feel the start of symptoms. We find that early treatment can generally shorten the duration and severity of symptoms.
What will my experience be like? / Is IV Hydration therapy painful?
On the first visit, we take a detailed medical history and medication list, record vital signs, discuss any symptoms, and formulate a treatment plan based on a client's goals. All clients have the opportunity to discuss any questions with our physicians and nursing staff, and the process will be explained in detail. Once you are ready for an IV, a licensed nurse will insert a small butterfly needle (similar to what is used during a blood draw) into a vein in the arm and begin the IV. The hard part is now over! Clients can then sit back in a comfy recliner, relax, read, or listen to music. The IV will take between 15 to 45-minutes and offers the perfect opportunity for a nap or meditation. There is often a lot of unnecessary fear and anxiety related to IV therapy but we pride ourselves on helping clients overcome these fears.
Can I hold an event at RMA and bring my friends to receive IV Hydration Therapy?
Bring a friend – we'd love to have you! We have hosted friend outings, bachelor/bachelorette parties, holiday gatherings, and professional team building events.
What is something most people don't know about IV Hydration Therapy?
Most people know of IV Hydration Therapy as simply a "hangover cure." In traditional party cities throughout the United States, hangover centers have popped up on every corner. But IV Hydration Therapy can treat much more than just the after effects of over-indulgence. We live in a culture that is constantly on the go and admittedly, most of us don't consume the ideal diet, get enough sleep, or take time to recharge. Most of us are chronically dehydrated. Eventually, these lifestyle choices will often manifest as symptoms or even diseases. IV Therapy is a perfect tool to help clients find the best versions of themselves.