How to Transition your Skincare Routine from Winter to Spring in just a Few Simple Steps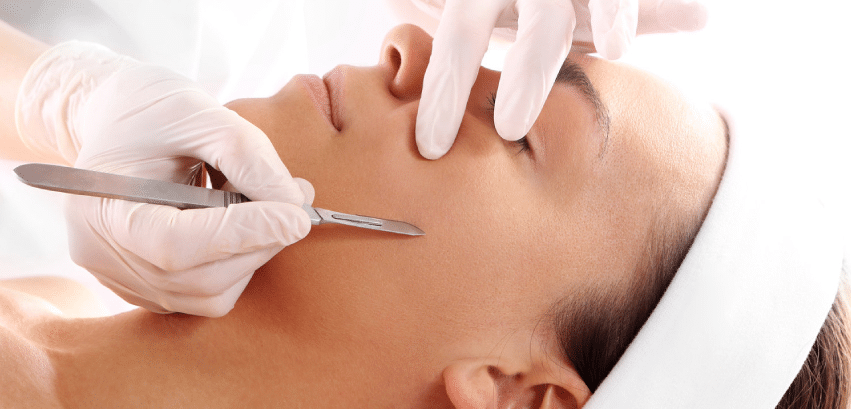 When the weather changes so does your skin!  Cold weather can make your skin feel dry, itchy, and dehydrated. Often times, fine lines may appear exaggerated. Warmer weather can cause your skin to produce more oil, leading to more blackheads or frequent breakouts.
We chatted with our Aesthetician, Lori Giampolo, to gather some tips for transitioning your winter skincare routine into a spring/summer routine!
"Switch up your routine, but always use your Vitamin-C no matter what the season is," says Lori.
Spring Cleaning
Get rid of any products over 6 months old. This includes skincare products and makeup. Bacteria can grow in these products and cause buildup or breakouts. In addition, try to clean your makeup brushes at least once a week with makeup brush cleanser, or baby shampoo.

"Your skin can actually lose moisture when the climate is changing.  Switch to a lighter blend.  I usually switch from a heavier, fatty-based moisturizer to a more water-based formula," exclaims Lori. For example, you can switch your SkinCeuticals Triple Lipid Restore 2.4.2 winter moisturizer out for SkinCeuticals Metacell B3.
MORE SUNSCREEN!
Although the sun may not feel hot in April and May, it is still very strong, and everyone still needs protection. Tinted sunscreen can be a great swap for a heavy foundation "I am a fan of the EltaMD line. They have tinted, un-tinted, blends for oily skin, and blends with hylaronic acid in them which gives you just the right amount of moisture," Giampolo says.
Keep it Clean
You should also carry makeup wipes with you at all times, and maybe even oil absorbent pads. Rejuvenation Medical Aesthetics also offers Complex Renewal Pads by ZO. These are great to carry with you and just give your face a quick swipe in between meetings or car rides for an overall cleanse of your pores.

Exfoliation is another key to beautiful skin as the seasons change. Lori says. "You can choose to exfoliate at home using a glycolic exfoliation at bedtime, such as SkinCeuticals Glycolic 10.  Their slogan is actually, 'glow to bed.' it is a very nice substitute for a retinol-based product if you are sensitive to retinols."
Change-of-Season Facial
A great way to reboot your skin is to schedule a restoring and rejuvenating facial. "One service I would recommend would be a manual exfoliation of the the skin, also known as Dermaplaning. Dermaplaning can prepare your skin to absorb your products more deeply, and can be a stand alone treatment or it can be combined with other treatments to get your change of season GLOW on," says Lori. This April we are offering our 'Glow and Go' package for just $99. This package consists of a custom peel with dermaplaning.
Call Rejuvenation Medical Aesthetics at (267) 759-6056 to book your spring facial or pick up some new products! Happy Spring!