If your skin is dry and damaged from all of the dry winter weather, or if you notice some brown sun spots appearing now that your tan has faded, it's time to freshen up and prepare your skin for the summer with an IPL PhotoFacial laser treatment.
This treatment combines light and heat to treat not only sun-damaged skin, but also age spots, rosacea, irregular pigmentation, and acne. IPL can be done on the face, neck, and chest to help treat unwanted evidence of sun damage.
The IPL laser will go below the surface of your skin, and will reach unwanted brown spots. After a few days, they will surface and eventually disappear. More than one session is recommended, but you will likely see results after just one session.
It is important to continue sunscreen use throughout the winter, even if the sun may not be shining bright. Did you know that the snow almost doubles one's UV ray exposure? Additionally, A study done by the Annals of Internal Medicine shows that, wearing sunscreen can slow the aging process by 24%. Also, 10% of all melanoma deaths are composed of melanoma on the scalp and neck, as according to The Skin Cancer Foundation. After hearing these statistics, you may be convinced to wear sunscreen year-round.
Some of our favorite sunscreens we offer are:
Elta MD UV Daily Broad Spectrum Tinted and Untinted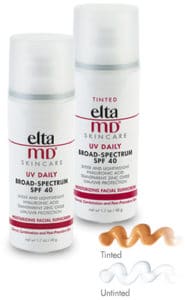 Elta MD UV Clear Broad Spectrum Tinted and Untinted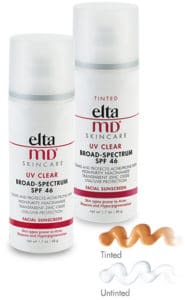 Oclipse Skin Health Sunscreen & Primer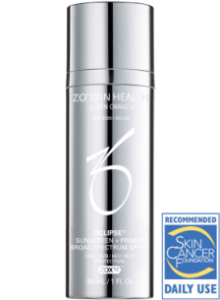 Contact Rejuvenation Medical Aesthetics today at (267) 759-6056 for a free consult. The IPL PhotoFacial will help clear your skin and make you summertime ready before you know it!