Rejuvenation Medical Aesthetics is thrilled to welcome our newest provider and her services!
Clients know (and love) Licensed Medical Aesthetician Kathy Masterson for her customized approach – to offer a one-of-a-kind solution for each client. Whether it is the most glamorous lashes he or she longs for, or for the best brow enhancement by microblading, Kathy uses her expertise to yield only the best results.
She is here to answer all of your questions about eyelash extensions and lift.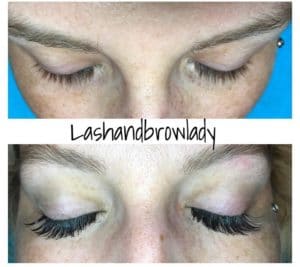 Lash Extensions
What are eyelash extensions?
Lash extensions are semi-permanent synthetic mink lashes that are applied to your own individual natural lashes to create length and fullness.
Can you explain the process from start to finish for someone who is new to eyelash extensions?

A consultation is done to make sure the client is a good candidate for lash extensions – they come to the appointment free of make-up and dressed comfortably.  Once the paperwork and waiver are completed, the client will lie down and get comfortable – the lashes are accessed and expectations are discussed.  The lower lashes are held down by a soothing gel pad. This is applied to keep them in place. It also helps keep each lash is isolated. Only one lash extension is applied at a time.  Sometimes the extensions are applied back and forth between both eyes, or one eye is worked on, then the other.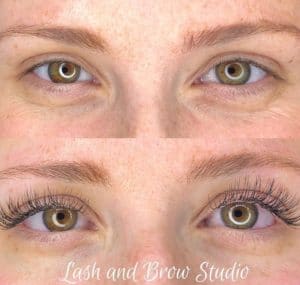 Lash Extensions
How long does it take to apply lash extensions?

A full set takes approximately 2 hours.

Are they safe?

They are safe as long as they are applied by a trained professional.
How often do you need to get lash extensions redone?

Refills are required since we shed lashes on a daily basis. Bi-weekly refills are most common, but some clients can go up to 3 weeks in between refills.
Can you shower or swim right away? Are there products you should absolutely avoid?

You cannot shower or swim immediately afterwards. It is customary to wait 24-48 hours prior to getting them wet, however, I have my clients wait a minimum of 6 hours and they do just fine.  You absolutely need to avoid products with oil.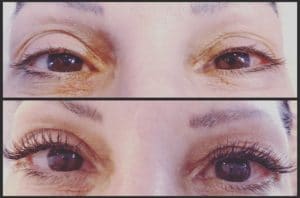 Lash Extensions
What are lash extensions made of?

They are made of synthetic products that mimic the look and feel of natural eyelashes.  They are very soft and pliable.

Can I wear mascara with eyelash extensions?

It is not recommended to wear mascara on top of the extensions. However, you can put mascara on your bottom lashes if you would like.
Does it hurt to have done?

Not at all!  Many of my clients even fall asleep sometimes! I provide a very relaxing atmosphere.
Can I use eye makeup remover while I have them?

Yes, you can use an oil-free makeup remover.
Who should not get eyelash extensions?

Lash extensions are not for clients that either pick or pull at their own lashes, have very sparse or ultra thin lashes, or those who are on heavy medications that affect the hair follicles.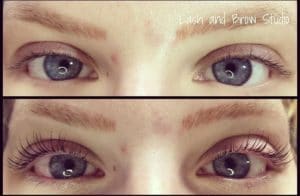 Lash Lift
Can people with contacts have eyelash extensions?

Yes.
How can I make them last longer?

Brush them at least twice per day to separate them. You should also keep your lash line clean and wear minimal makeup on your eyes.

What is eyelash tinting?

Lash tinting is seeping the color of your natural lashes by using a tint made for lashes and brows.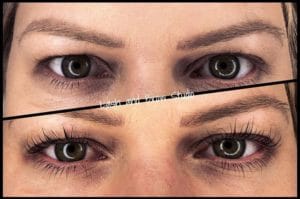 Lash Lift
What is an eyelash "lift?"

A lash lift is the process of "lifting" or perming the natural row of top lashes.  The process involves using a silicone rod to lift the lashes up and separate them. A solution is then applied to curl them. The effect lasts for about 5-6 weeks. The lash lift gives the illusion you have mascara on in addition to the lift.

Are there different upkeep times for tinting or lifts?

Tinting lasts approximately 5-6 weeks and can then be re-done.  Lifts last anywhere from 5-8 weeks and then can be repeated as well.

Are there different lengths for different faces?

Absolutely!  I tailor each lash service to the specific desire of the client. I also look at their own natural lash state to create the most unique look to them!
Give us a call at (267) 759-6056 to book your eye lash consult with Kathy today!