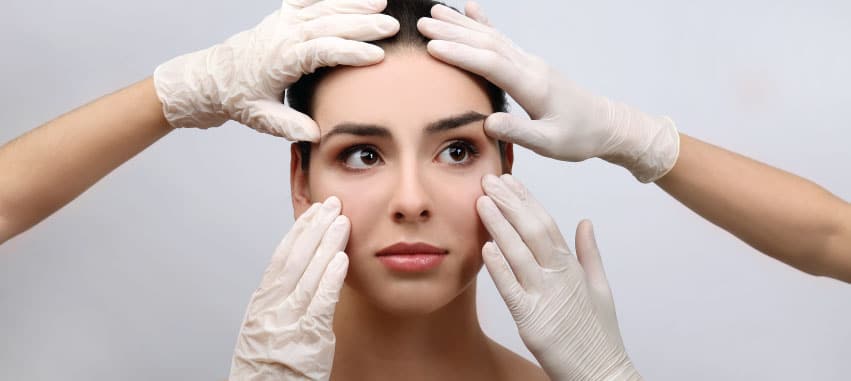 Maybe you're beginning to see wrinkles-some lines in your forehead, around your eyes, or near your lips. Or maybe you are obsessed with Kylie Jenner's voluminous lips and want ones just like them. Or you're young but have heard about preventative botox and are wondering if it's for you. For whatever reason you may be interested in cosmetic injectables, we have broken down treatments so you can see what may be best for you.
What areas are Botox used to treat?
There sometimes is confusion about which areas it is used to treat. Botox is generally used only for around the eye area and above. This means it can help lessen the appearance of crow's feet and frown lines between the eyebrows and on the forehead.  We offer Botox and Dysport treatments at Rejuvenation Medical Aesthetics. Dysport is another brand of Botox.
So…how do I repair the wrinkles in other areas of my face?
If you're more worried about areas below your eyes such as around the lips, smile lines, etc,. you may be a better candidate for filler treatments. Filler is used to basically fill the lines in your face to lessen their appearance, giving you a youthful and plump look. We offer fillers such a Restylane, Radiesse, and Juvederm. In a private complimentary consultation, our Aesthetic Nurse will assess your particular needs for a dermal filler and will work with you to achieve your goals. This can also be used directly in the lips to give them a fuller look.
At what age should I think about these treatments? And what is preventative botox?
Botox and filler are generally used to fill lines that you have developed with age. With that being said, there is a lot of talk about the trending preventative botox. Many people have different views on this. The concept is to begin treatments while you are young, so you can stick with them as an upkeep process rather than getting a hefty amount once you have a lot of wrinkles. More realistic for someone who wants to begin treatments at a young age would be filler in the lips.
What about those lip injections?
If you are looking for a lip treatment to plump your lips, filler may be a good option for you. This is a popular option for those who are younger and don't have so many wrinkles but still are interested in treatments. It is also a great option if you just want plump lips!