All of Your CoolSculpting Questions, Answered.
What is CoolSculpting?
CoolSculpting is a fast, non-invasive body contouring in-office procedure to improve how your clothes fit and how you feel. It is the world's #1 non-invasive fat-reduction procedure. It's an innovative way to contour your body by freezing unwanted fat away with no surgery or downtime.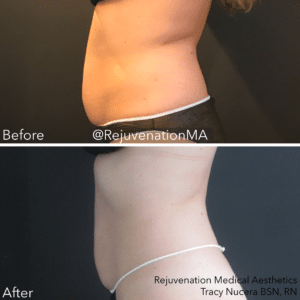 Does CoolSculpting hurt?
No, CoolSculpting does not hurt. It feels cold for a few minutes and then you are numb for the rest of the treatment.
Does CoolSculpting work?
Absolutely. It is scientifically proven to freeze your fat. If you have a pocket of fat to pinch, CoolSculpting is for you.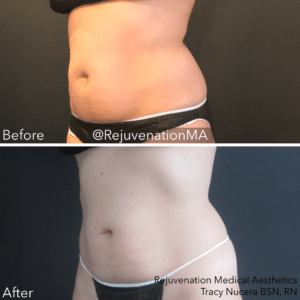 Where does the fat go? Is CoolSculpting permanent?
Your body naturally eliminates the fat, just like other toxins. CoolSculpting is permanent as long as a healthy lifestyle is maintained. The fat cells will not regenerate.
How much does CoolSculpting cost?
We would need one of our CoolSculpting Specialists to assess you before discussing pricing. Each treatment is different for each body type. We offer free consultations to give you options on your customized goals.
When will I see results?
You will see results within 1-3 months of treatment.

When can I get back to my regular activities?
For the majority of people, you may resume your regular activities the very same day!
What is our Aesthetician and CoolSculpting Specialist Bobbi's favorite part of CoolSculpting?
"My favorite part about CoolSculpting treatments is building people's confidence. I love that it yields fast results without downtime."

What is something about CoolSculpting that someone might not normally know?
"You can take a nap, watch tv, or get work done on your laptop and that it is customizable to multiple areas of your body, large and small," says Bobbi.
RMA is having a CoolSculpting Event on Tuesday, December 4th from 11AM-3 PM. This will include a free lunch and CoolSculpting consultation with one of our CoolSculpting specialists. Call Rejuvenation Medical Aesthetics at (267) 759-6056 to book your appointment today!